Welcome to Arcade Reviews
LATEST REVIEW ADDED: Rainbow Islands (on 14/12/2000) There are a total of 48 reviews available.
List Sites
Next 5 Sites
Previous 5 Sites
Join the Syndicate!

This Classic Video Gaming Syndicate site is owned by Mark Wright.



Latest News as of 9/10/2000
Unemulated games
Contact us if there is a game you would really like to see emulated. Your request may be printed here!

Tell us if you would like to help emulate a game. Coders and information gatherers are needed!


Featured game: Bubble Bobble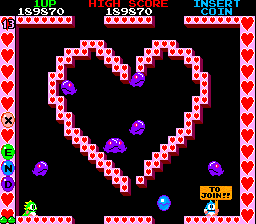 © 2000 Arcade Reviews. All rights reserved.